Kohler Industrial Generators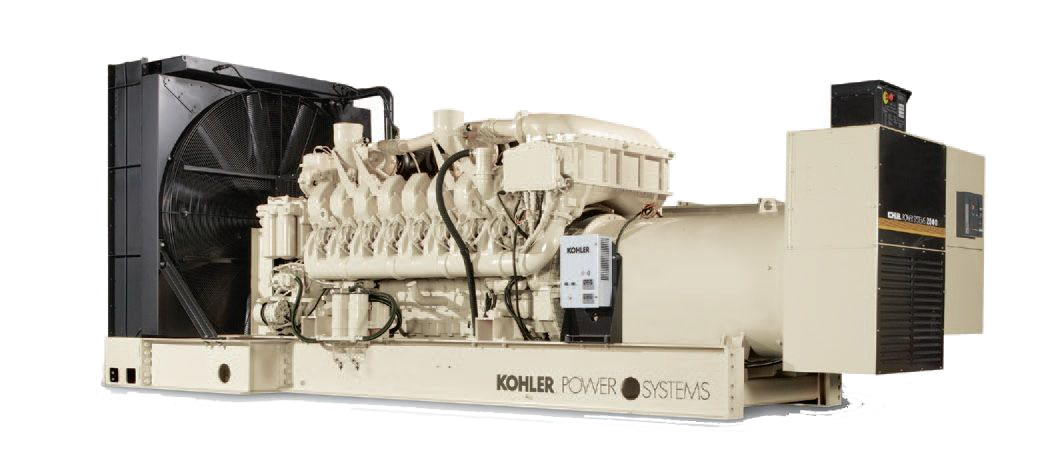 Visit Kohler's site for model information and specs of their industrial generators.
Kohler offers industrial generators and Polson Electric is proud to be an authorized dealer of these systems that provide rock solid power generation solutions for the needs of many of the areas companies and businesses that need more than the ability to power a home.
Over 60 models to choose from ranging from 8.5Kw all the way to 2800Kw and are configurable to a variety of systems needs. They are EPA-compliant and deliver dependable power to a wide range of output requirements. There are gas and diesel models and is engineered to provide maximum power, performance, flexibility and fuel efficiency.
We also carry a full line of generator controls, transfer switches, paralleling switch gear and towing generators.
Contact us for more info or help selecting the system thats right for you.