Portable Generac Generators
GP Series
With a GP Series portable generator, you get affordable reliability and features not usually found on basic portable models. That's why these generators are a favorite for home use, camping, job sites, or outdoor events.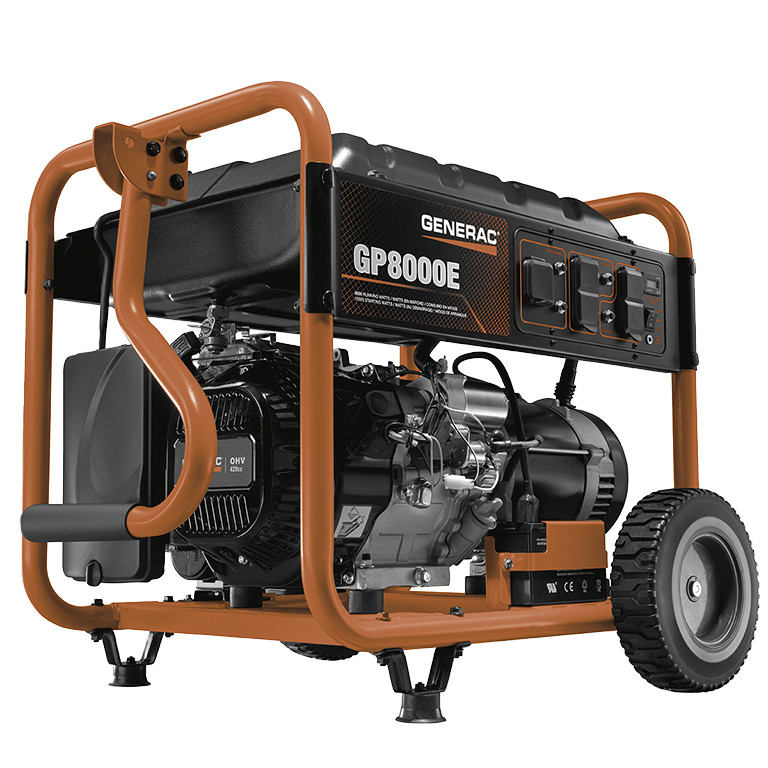 Features common to GP Series generators include:
NEW!

compact design that provides an unparalleled power-to-weight ratio.

NEW!

covered outlets for added protection from the environment and rugged working conditions.
A largesteel fuel tank with easy-to-read fuel gauge provides durability and extended run times.
A hardened steel tube cradle that's thicker than many competitive units for added strength and durability.
Generac's OHV engines with cast-iron cylinder sleeves for reliability.
An ergonomic fold-down locking handle to make transport and storage easy.
Low oil shutdown that detects a low oil level and shuts the engine down to prevent engine damage.
Heavy-duty never-flat wheels for reliable portability.
View Original Post at: http://www.generac.com/Portables/GP/GP_Series_New/
XG Series
The premium quality power and reliable performance of Generac's XG Series comes from Generac's OHVI® engine. Depend on this rugged unit to provide years of reliable power to your event or job site.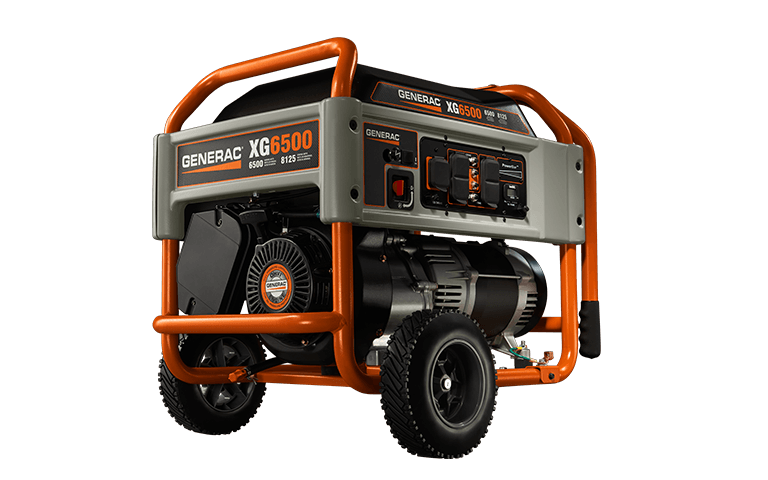 Generac's OHVI engine is designed specifically for generators. Lasts three to four times longer than competitive engines.

Heavy duty, hardened steel tube cradle, full-wrap frame tubing and impact resistanct corners for durability.

Illuminated Control Panel for improved visibility.

Power Bar monitors wattage usage.

Low-Oil Pressure Protection to protect engine from damage.

Covered Outlets for more protection from the environment.

Start/Stop Fuel Shut-Off and Choke Controls conveniently located on control panel.

GFCI Circuit Breaker for added protection.

External Battery Charge Jack on electric start models.

Hour Meter with maintenance resets tracks usage.
View Original Post at: http://www.generac.com/Portables/XG/XG_Series/
XP Series

The undisputed workhorse of the portable market, Generac's NEW professional grade XP Series portable generators are engineered specifically with contractors and construction sites in mind. All models are powered by the Generac OHVI® engine designed specifically for generators and built to withstand extended job site use. The XP Series is noticeably more substantial than most portable generators, sporting impact-resistant cast metal corners and a heavy-duty, hardened steel tube cradle. Integrated handle supports and brackets are engineered as part of the casting for even more durability.
Features common to all XP Series portable generators include:
Full-panel GFCI protection that is OSHA and NEC 2011 compliant.
Idle control to conserve fuel and reduce noise.
An integrated lifting eye for easy transport and security on the job site.
True PowerTM technology that provides clean, smooth operation of sensitive electronics, tools and appliances.
A large-capacity steel fuel tank with an incorporated fuel gauge to keep you up and running on the job site.
Covered outlets are protected from the elements.
An easy-to-access control panel that includes engine choke, fuel shutoff and on/off switch.
IX Series

Generac's iX Series inverter technology takes the raw power produced by the generator and passes it through a special electronic microprocessor to provide clean and stable power, safe for computers and other sensitive electronic devices. Designed for life on the road, its durable, lightweight, compact design with built-in handle offers portable power for camping, tailgating, and recreational use.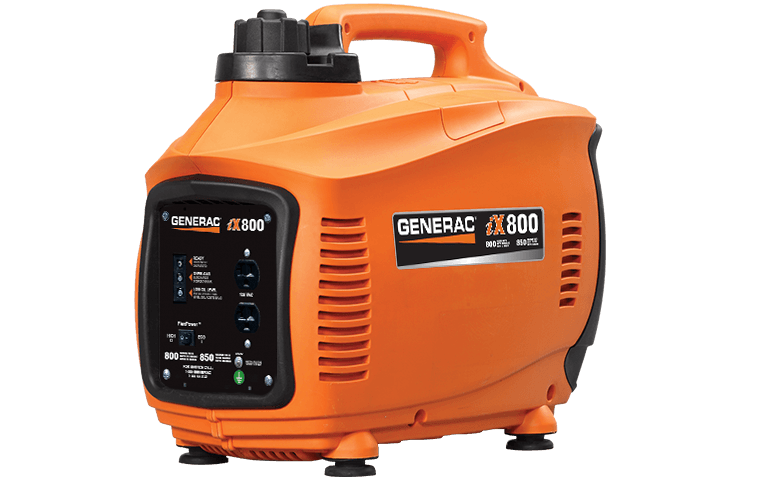 Lightweight & Compact Up to 40% lighter than a standard generator of equal watts. Built-in-handle - move with minimal effort
Super Quiet & Campground Friendly Full enclosure drastically reduces noise
FlexPowerTM for Operation Mode Options High mode- for large loads or battery charging Eco Mode- to save fuel and reduce noise even more
Electronic Overload Protection Circuit breaker protected
At-a-glance Status Lights LED lights on the control panel indicate system status
Engine Protection Low-oil shutdown detects low oil level and shuts the engine down to prevent potential engine damage
View Original Post at: http://www.generac.com/Portables/IX/iX_Series/